About Stockmen's Feed Bunk
Let Us Know What We Can Do for You
Stockmen's Feed Bunk is a family-owned and operated company that is committed to supplying your farm, ranch, and dairy needs in a timely, efficient, and cost-effective manner. We pride ourselves on excellent customer service and competitive pricing.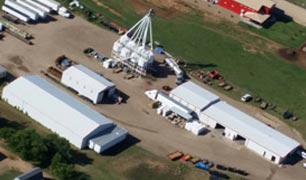 We are continually expanding our services and our products. If you do not see what you need, give us a call. We're here for all of your ranch, farm, and dairy needs. We've called Dalhart, TX home for over 30 years!
Find everything you need at Stockmen's Feed Bunk to keep your ranch running. From fencing to feed, you'll find it here.
Sensational Services and Products
Feed – bag and bulk
Ranch and farm supplies
Livestock trailers
Pickup accessories
Pickup accessory installation